Home Package – Quotation
Wednesday, June 3, 2009, 23:07
Asuransi Rumah Tinggal (Home Package) umumnya memberikan jaminan yang lengkap terhadap rumah beserta isinya yang meliputi Jaminan terhadap risiko-risko:
·          FLEXAS (Kebakaran, Petir, Peledakan, Kejatuhan Pesawat Terbang dan Asap).
·          RSMD 4.1A (Kerusuhan, Pemogokan dan Akibat Perbuatan Jahat).
·          CC (Huru-hara).
·          BURGLARY (Pencurian dengan Kekerasan).
·          BIAYA AKOMODASI SEMENTARA.
·          BIAYA PEMADAMAN KEBAKARAN DAN PEMBERSIHAN PUING-PUING.
·          EQVET (Gempa Bumi, Letusan Gunung Berapi, dan Tsunami).
·          FTSWD (Banjir, Angin Topan, Badai dan Kerusakan akibat air)
Berikut contoh Quotation – Asuransi Rumah Tinggal (Home Package)
Nama, objek pertanggungan, harga dan rate yang muncul dalam penawaran adalah ilustrasi semata
Home Package provide comprehensive cover for you home and your valuable contents against risks of Fire, Riots, Strikes, Burglary, Earthquake, Volcanic Eruption and Tsunami, Flood, Storm and Water Damage, plus some additional benefits such as Temporary Accommodation and Fire Extinguishment expenses.
Here is an example of Home Package Quotation
Names, objects, values and rates appear on this Quotation are for illustration only
Please click Quotation, Links or Picture to open or download
Should you have any inquiry please give me a call
By IMAM MUSJAB
Tel +628128079130
Picture, source: google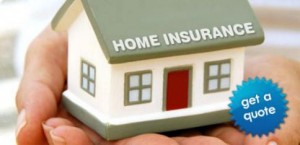 About the Author
Write a Comment
Gravatars are small images that can show your personality. You can get your gravatar for free today!