Professional harusnya Professional
Tuesday, March 16, 2010, 16:06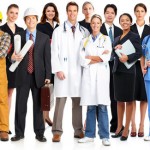 "Being Professional" tidak hanya berarti melaksanakan tugas dan kewajiban dengan baik namun juga harus dengan penuh tanggung jawab (full responsibility). Mengapa demikian? Melaksanakan tugas dengan baik (duty) adalah kewajiban (obligation) but if something goes wrong sebagai professional anda harus bertanggung jawab.
Responsible for breach of professional duty?
Tilt in building may cost Samsung SGD 40,000,000 in compensation
Singapore: No. 3 Church Street's permanent tilt could cost main contractor Samsung Corporation some SGD 40,000,000 (=USD 23,529,412) in compensation losses according to sources. The figure is believed to include liquidated damages from the delay in completion and loss of rental income as well as compensation for permanent flaw, such as its 0.1-degree tilt. It is unclear whether this also includes rectification costs and rent that Samsung will pay as tenant when the building is completed.
A source said: Contractually, as the company that design and built the building, Samsung will clearly have to assume most of the responsibility…… (source: Business Times, 16 Feb 2004)
Lawyers found negligent – Pengaca / Advocat didenda US$ 967,300 untuk kelalaiannya
China: Tiga orang Pengacara / Advocat diperintahkan untuk membayar denda kepada kliennya sebesar CNY 8,000,000 (US$ 967,300) dan harus mengembalikan biaya pengacara sebesar CNY 1,000,000 (US$ 120,000) oleh Pengadilan Tingkat Pertama di Beijing akibat kelalaiannya (for breaching their legal duties). Ini adalah denda terbesar sepanjang sejarah atas Pengacara / Advocat di Beijing. Akibat kelalaian para pengacara tsb, Hebei Sanhe Yanhua Company perusahaan real estate terkemuka di Beijing menderita kerugian sebesar CNY 100,000,000 (US$ 12,000,000)
Pengadian memutuskan para pengacara / advocates tsb bersalah dalam kasus ini, para Pengacara telah gagal memenuhi kewajiban hukumnya dalam menyelidiki status tanah, kondisi serta kualitas dari perusahaan mitra klien mereka yaitu Beijing Jinsheng Company (Sumber: China Daily, 23 Desember 2004)
Twins sue hospital for mix-up
China: A pair of twins has sued a hospital over an apparent mix-up when they were babies 21 years ago; they are suing for compensation of HKD1.2m (USD153,927) and an apology. They were reunited by chance when mutual friends were struck by their similar appearance. The two families lived in the same semi-rural district of Beijing. (Source: Reuters News, 19 August 2007)
Apapun profesinya; Contractors, Lawyers, Medical Professional, Accountants, Stock brokers,
Auctioneers, Tax agents, Finance brokers, Surveyors, Engineers, Architects, Real Estate agents, Solicitors, Mortgage broker, Advertising agents,
Child Care centres, Charitable organizations, School/Colleges, Entertainment, Travel Agent, Etc…sebagai Professional anda harus bertanggung jawab terhadap kesalahan, kelalaian atau breach of professional duty yang dapat mengakibatkan kerugian financial yang sangat besar bahkan lebih dari itu dapat mengakibatkan kehilangan reputasi, bahkan walaupun anda bisa mempertahankannya dipengadilan andapun harus mengeluarkan biaya yang tidak sedikit.
Bagaimana jika Anda tidak mau bertanggung jawab?
Yang jelas karir anda akan tamat, perusahaan anda akan berakhir, black list, pailit, namun tidak semudah itu, tuntutan hukum, proses pengadilan menanti anda, asset perusahaan akan disita, bahkan anda harus mempertaruhkan asset-asset pribadi anda untuk dilelang, yang jelas it's the end-of the world.
Oleh karenanya, sebagai Professional anda membutuhkan "Professional Indemnity Insurance".
Apa itu "Professional Indemnity Insurance"? (Bersambung)
By: IMAM MUSJAB – Call: +628128079130 – Email: imusjab@qbe.co.id
Need Insurance? Ask the Expert!!
Find more…at AHLIASURANSI.com
Robert Tantular dan Asuransi D&O
RS tidak perlu takut malpraktek
Freight Forwarders Liability – Apa dan Mengapa?
About the Author
Write a Comment
Gravatars are small images that can show your personality. You can get your gravatar for free today!