Apa yang dimaksud dengan "Occurrence Basis"?
Monday, December 26, 2011, 22:30
"OCCURRENCE" means an event, including continuous or repeated exposure to substantially the same general conditions which results in Personal Injury or Property Damage or Advertising Liability neither expected nor intended from the standpoint of the Insured.
Occurrence adalah peristiwa atau kejadian yang dapat menyebabkan klaim Personal Injury atau Property Damage atau Advertising Liability walaupun mungkin saja klaim tersebut dibawah deductible, untuk dapat dijamin dalam Polis "Occurrence Basis" peristiwa atau kejadian tersebut harus terjadi dalam periode asuransi.
"….first happening during the Period of Insurance caused by an Occurrence within the Territorial Limits in connection with the Business of the Insured."
Kapan klaim harus dilaporkan?
Notice in writing shall be given as soon as possible to the Company of:
every Occurrence, claim, writ, summons, proceedings, impending prosecution, inquest and all information in relation thereto which may result in a claim under this Policy, whether or not the Insured believes any claim amount might fall below any Deductible.
Klaim tentu harus dilaporkan sesegera mungkin, begitu terjadi suatu peristiwa, klaim, atau adanya tuntutan, somasi, proses klaim, dan sebagainya. Sekali lagi dalam Polis "Occurrence Basis" waktu terjadinya peristiwa klaim (trigger = pemicu) adalah sangat penting dan harus terjadi dalam periode polis, sedangkan kapan pelaporan / tuntutan klaim dilayangkan oleh pihak ketiga dapat saja setelah polis sudah tidak berlaku lagi (expired) dengan catatan tentu tidak melanggar batasan daluwarsa sesuai dengan undang-undang atau peraturan yang berlaku.
The time of happening of the occurrence which gives rise to a Claim(s) or a possible Claim(s), is of essential time it must be happening during the Period of Insurance for the Policy to apply; and
Notification of claim can be made upon expiry of the Period of Insurance, provided the claim is not "time-barred".
So, What is a "Claim Made Basis"
Any inquiry please give me a call at +628128079130 or email at imusjab@qbe.co.id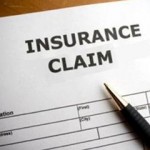 About the Author
7 Comments on "Apa yang dimaksud dengan "Occurrence Basis"?"
Write a Comment
Gravatars are small images that can show your personality. You can get your gravatar for free today!