Tak Ada Peringatan soal Bakrie Life
Wednesday, October 7, 2009, 22:01
JAKARTA, KOMPAS.com – Badan Pengawas Pasar Modal dan Lembaga Keuangan seharusnya sudah menjatuhkan sanksi kepada Bakrie Life sejak tahun 2008 karena tidak mengindahkan peringatan untuk mengurangi agresivitas dalam berinvestasi di saham. Bapepam-LK juga seharusnya mengumumkan kepada publik bahwa produk yang ditawarkan Bakrie Life adalah produk berisiko tinggi sehingga masyarakat mengantisipasinya.
Pengamat pasar modal dan industri keuangan, Yanuar Rizky, di Jakarta, Selasa (29/9), mengatakan, fungsi Bapepam-LK dalam mengawasi industri keuangan di Indonesia tidak cukup sekadar memberikan peringatan. Lebih dari itu, Bapepam-LK harus menindak tegas institusi keuangan yang terbukti tidak mengindahkan peringatan otoritas.
Tindakan tegas itu, kata Yanuar, mulai dari pemberian sanksi material, pencabutan izin, sampai sanksi moral, yaitu berupa pengumuman kepada masyarakat bahwa produk yang ditawarkan institusi keuangan tersebut tidak layak dibeli. Sanksi seperti itu harus diberikan sebagai bentuk tanggung jawab Bapepam-LK dalam melindungi investor dari praktik penyimpangan di industri keuangan.
"Kalau sudah diingatkan, tetapi masyarakat tetap beli, itu jelas bukan lagi kesalahan Bapepam-LK. Namun, kalau otoritas tidak pernah memberikan peringatan, padahal mengetahui ada masalah besar di sebuah institusi keuangan, itu jelas membiarkan masyarakat masuk jurang," kata Yanuar.
Berdasarkan catatan Kompas, kasus Bakrie Life ini mirip dengan kasus Bank Century. Bank Indonesia dan Bapepam-LK mengakui telah mengetahui adanya penjualan reksa dana fiktif di Bank Century sejak tahun 2005, tetapi tidak mengambil tindakan apa pun sehingga menimbulkan kerugian bagi ratusan nasabah hingga Rp 1,4 triliun.
Kepada Kompas, Kepala Biro Perasuransian Bapepam-LK Isa Rahmatarwata menyatakan, sejak awal tahun 2008, Bakrie Life telah diingatkan untuk mengurangi agresivitasnya dalam memasarkan produk tertentu dan berinvestasi di saham. Saat itu Bakrie Life dinilai agresif berinvestasi di saham dan repurchase agreement (repo) saham untuk dapat memenuhi janjinya kepada nasabah, yaitu memberikan imbal hasil yang tinggi.
"Namun, krisis September dan Oktober 2008 tidak dapat diantisipasi dengan baik oleh manajemen Bakrie Life," kata Isa.
Menurut Isa, produk Diamond Investa yang dikeluarkan oleh Bakrie Life adalah modifikasi produk asuransi endowment (jiwa), bukan unit link. Untuk produk jenis ini biasanya tidak dibentuk portofolio investasi yang komposisinya diperjanjikan dengan nasabah, tetapi disusun sendiri oleh perusahaan agar dapat memenuhi imbal hasil yang dijanjikan kepada nasabah.
"Dari sudut pandang ini, tidak mudah untuk menyatakan adanya pelanggaran investasi," kata Isa. (REI)
http://bisniskeuangan.kompas.com/read/xml/2009/09/30/04564797/Tak.Ada.Peringatan.soal.Bakrie.Life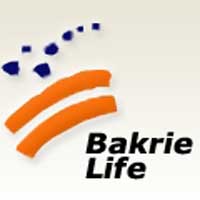 About the Author
One Comment on "Tak Ada Peringatan soal Bakrie Life"
Write a Comment
Gravatars are small images that can show your personality. You can get your gravatar for free today!