QBE Civil Liability Professional Indemnity
Friday, January 7, 2011, 17:52
"Any professional person or consultant who provides advice or services is exposed to 'professional indemnity' claims"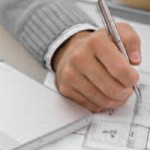 Kini QBE menghadirkan versi terbaru dari polis "Professional Indemnity" (revamped wordings) QBE Civil Liability Professional Indemnity Policy yang memberikan jaminan terluas di klas nya yaitu "Civil Liability" basis menggantikan polis sebelumnya yang masih menganut sistim "Errors and Omissions".
Berikut beberapa keunggulan versi terbaru dari Polis QBE Civil Liability Professional Indemnity
Civil Liability
Polis menjamin tuntutan hukum sipil (Civil Liability) terhadap tertanggung sehubungan dengan kegiatan bisnis atau jasa profesinya.
Civil Liability dalam polis baru ini memberikan pengertian yang sangat luas meliputi jaminan terhadap:
(a)   pencemaran nama baik (libel and slander);
(b)  Pelanggaran hak kekayaan intelektual, merek, desain, paten dan pelanggaran azas kerahasiaan (breach of confidentiality),
(c)   tanggung jawab hukum dalam pembentukan perusahaan patungan (joint venture liability),
(d)   vicarious liability dari konsultan, sub-kontraktor atau agen,
(e)  pelanggaran terhadap undang-undang perlindungan konsumen, undang-undang persaingan usaha, dan peraturan perundang-undangan lainnya
Costs and Expenses
Tentu saja polis juga menjamin biaya-biaya pembelaan, biaya pengacara, biaya pengadilan yang dikeluarkan sehubungan dengan klaim tersebut
Automatic Extensions
Polis QBE Civil Liability Professional Indemnity juga memberikan perluasan jaminan otomatis (tanpa tambahan premi) terhadap:
1)    Advance Payment of Costs and Expenses:pembayaran dimuka atas biaya-biaya pembelaan klaim dan pengacara.
2)   Estates and Legal Representatives:jaminan terhadap ahli waris, atau kuasanya dalam hal kematian atau ketidakmampuan dari Tertanggung.
3)   Former Insured Persons:jaminan lengkap terhadap tanggung jawab hukum semua orang di dalam perusahaan bahkan jika mereka telah keluar atau tidak lagi bekerja diperusahaan tsb
4)  Fraud and Dishonesty:dalam hal terjadi klaim karena kejahatan atau ketidakjujuran (fraudulent or dishonest act) oleh seorang tertanggung jaminan tidak akan berpengaruh kepada tertanggung-tertanggung lainnya.
5)  Loss of Documents: jaminan atas kehilangan dokumen termasuk juga data komputer dan data elektronik lainnya.
6)    Newly Created or Acquired Entity or Subsidiary: jaminan otomatis terhadap anak perusahaan baru s/d 14 hari, dan setelahnya dapat dimintakan jaminan  dengan tambahan premi.
7)   Run-Off Cover for Insured Entity: jaminan tetap diberikan kepada perusahaan maupun anak perusahaan yang berhenti beroperasi.
Optional Extensions
Perluasan jaminan berikut juga dapat diberikan (dengan tambahan premi):
1)   Continuous cover: suatu klaim atau keadaan yang seharusnya dilaporkan pada periode polis sebelumnya namun karena suatu hal baru dilaporkan pada polis perpanjangannya dapat dianggap suatu klaim yang akan dijamin berdasarkan polis sebelumnya.
2)    Increased Aggregate Limit of Indemnity:  sampai dengan 2 kali limit polis.
3)  Previous Business: jaminan juga dapat diberikan kepada principal, partner, direktur atau karyawan untuk pekerjaan sebelumnya diperusahaan sejenis.
Siapa saja yang membutuhkan Polis PI?
Setiap orang atau perusahaan yang memberikan advis dan atau jasa yang membutuhkan keahlian khusus membutuhkan Polis PI seperti:
Construction and engineering

– construction consultant, engineer, architect, interior design, surveyor

Medical Malpractice

– hospital, clinic, medical centre, physiotherapist, psychologist

Computer consultant

– software development, system integration, software and hardware sales

Management/business consultant

Financial/Investment Broker

Accountants, Tax agents

Surveyors, Appraisal

Real Estate agents

Solicitors, Advocates

Mortgage broker

Insurance Agents / Brokers

Advertising agents

Child Care centres

Charitable organizations

School/Colleges

Entertainment

Travel Agent

Profesional lainnya
·        
Bagaimana cara penutupannya?
Mudah saja anda hanya perlu melengkapi Proposal Form yang telah disediakan berikut Company Profile, segera hubungi agen, broker atau kantor QBE Pool terdekat untuk mendapatkan Quotation atau keterangan lebih lengkap.
Ditulis oleh: Imam MUSJAB
berdasarkan feature dan polis QBE Civil Liability Professional Indemnity
tel +628128079130 email: imusjab@qbe.co.id
About the Author
2 Comments on "QBE Civil Liability Professional Indemnity"
Write a Comment
Gravatars are small images that can show your personality. You can get your gravatar for free today!