QBE ICT Liability
Friday, January 7, 2011, 17:57
"Any professional providing information & communication technology (ICT) is exposed to 'professional indemnity' nature"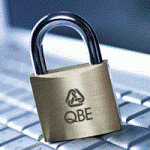 Tidak ada perusahaan yang bisa maju dan berkembang dewasa ini tanpa penguasaan ICT (Information & Communication Technology). Perusahaan perbankan, asuransi, lembaga pembiayaan, manufaktur, consumer goods, UKM, perusahaan besar maupun kecil semuanya tidak terlepas dari penerapan ICT disetiap sektor kegiatannya mulai dari data base nasabah, customer care, data penjualan, penerbitan dokumen sampai dengan transaksi pembayaran.
ICT adalah penyedian peralatan komputer, software, hardware, yang dijual, diproduksi, dipasang, diperbaiki, diservis atau didistribusikan oleh perusahaan termasuk jasa konsultasi penyediaan data processing, data communication dan lain lain.
Jika terjadi "errors and omissions" terhadap penyediaan jasa ICT maka dapat dibayangkan dampak yang ditimbulkan bisa sangat luar biasa, data base bisa hilang, transaksi bisa menjadi kacau bahkan dalam hitungan detik.
Apa yang dijamin dalam QBE ICT Liability?
If an IT Professional design and installs software or hardware that subsequently fails to meet expectations, is it a design error or installation error?
Dengan QBE ICT Liability tidak perlu dipermasalahkan lagi karena QBE ICT Liability menjamin "Professional Indemnity plus Public & Product Liability"
Section A : Errors and Omissions
Section B : Personal Injury and Property Damage
QBE ICT Liability provides indemnity including (1) compensatory damages awarded against professionals, (2) out-of-court settlements,(3) defense costs and expenses, and (4) costs of appointing legal expertise
QBE ICT Liability memberikan jaminan terhadap tuntutan hukum pihak ketiga akibat "errors and omissions", maupun cidera badan dan kerusakan harta benda, juga akses terhadap pendampingan hukum dan lawyers yang kompeten dan berkualitas, biaya-biaya tenaga ahli, biaya-biaya pengadilan dan proses hukum.
Jaminan tambahan otomatis (Automatic Extensions)
Selain jaminan utama di atas QBE ICT Liability juga memberikan Jaminan Ekstra Tambahan Otomatis terhadap klaim-klaim:
Libel and Slander

Fraud and dishonesty

Intellectual Property

Joint Venture Liability

Consultants, Subcontractors and Agents

Outgoing Principals Indemnity

Loss of data

Defence costs for breach of contract

Un-authorised access
Siapa saja yang membutuhkan jaminan QBE ICT Liability?

Semua profesi penyedia jasa ICT membutuhkan asuransi QBE ICT Liability
Software developer (financial, accounting, business system, e-commerce, asset, inventory management, etc)

Hardware designer, manufacturer, importer

Telecommunication service provider

Data communication service provider (ISP)

Data processing, warehouse service provider

Computer, IT Consultant
[Bagaimana] cara untuk mendapatkan Penawaran QBE ICT Liability
Klien harus melengkapi proposal form danfinancial reportagar dapat memberikan informasi yang lengkap seperti bidang usaha atau jasa yang diberikan, total pendapatan, sejarah klaim, dan lain-lain untuk pertimbangan underwriting.
[Kapan] saja anda membutuhkan bantuan, anda tahu [Dimana] mendapatkannya?
Hubungi agen asuransi anda atau kantor PT. Asuransi QBE Pool Indonesia terdekat.
Ditulis oleh: Imam MUSJAB
berdasarkan feature dan polis QBE ICT Liability
tel +628128079130 email: imusjab@qbe.co.id
About the Author
One Comment on "QBE ICT Liability"
Trackbacks
Write a Comment
Gravatars are small images that can show your personality. You can get your gravatar for free today!