Construction Liability
Thursday, April 9, 2009, 14:08
Bridge collapse causes 22 fatalities and 46 missing persons
China: On 13 August 2007, a bridge under construction in an ancient Chinese city collapsed as workers removed scaffolding from its facade. The collapse caused 22 fatalities. There were 64 people rescued and 22 injured when the 1,049-foot-bridge in Hunan province collapsed.
The 140-foot-high bridge had four decorative stone arches and was scheduled to open as a tourist attraction at the end of August 2007.
Construction accidents in China are frequent, with contractors often opting for shoddy materials to cut costs and using migrant labourers with little or no safety training.
Source• Associated Press, 14 August 2007
Asian Casualty Report 10th Edition June 2008 – Gen Re
Flyover collapsed
India: The collapse of a flyover on 9 September 2007 in the busy commercial area of Hyderabad, resulted in four deaths and ten injuries.
The construction of the flyover began in September. 2005 and was scheduled for inauguration in December ,of this year. Structural problems likely led to the mishap.
Source: http://www.expressindia.com/news/fullstoryphp?newsid=91971
Asian Casualty Report 10th Edition June 2008 – Gen Re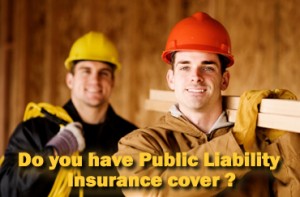 About the Author
2 Comments on "Construction Liability"
Write a Comment
Gravatars are small images that can show your personality. You can get your gravatar for free today!