Bagaimana menghitung ganti rugi klaim tuntutan pihak ketiga (liability)?
Monday, January 30, 2012, 8:52
Pertanyaan yang sering diajukan klien adalah bagaimana perusahaan asuransi menghitung ganti rugi klaim tuntutan pihak ketiga (liability)? jika klaim menyangkut kerusakan harta benda pihak ketiga (third party property damage) mungkin lebih mudah menghitungnya? Apakah kehilangan pendapatan sebagai akibat langsung dari kejadian tsb (direct consequential loss) juga dijamin? Bagaimana jika pihak ketiga mengalami kematian atau cacat tetap (third party personal injury)? Apakah stress, frustasi, shock sebagai dampak dari kejadian tersebut juga dijamin? Kehilangan pendapatan karena tidak mampu bekerja? Membesarkan anak? Biaya sekolah anak?
Pernah suatu kejadian (di Indonesia) seorang pekerja menuntut perusahaan minuman ringan bersoda terkenal sebesar USD1,000,000 (satu juta dollar) akibat keracunan minuman yang dibelinya di warung pinggir jalan. Apa dasarnya sehingga dia menuntut ganti rugi yang sangat besar? Dia berdalih (di pengadilan) bahwa akibat keracunan tersebut dia mengalami stress berat, mimpi buruk, rumah tangga berantakan, tidak bias konsentrasi, dipecat dari tempatnya bekerja, dan harus menjalani check-up rutin setiap bulan sampai tua (seumur hidup) dan tuntutan-tuntutan lainnya?
Third Party Property Damage
Menghitung klaim kerusakan harta benda pihak ketiga (third party property damage) mungkin lebih mudah menghitungnya? mengapa? Karena langsung bisa dikonversi dengan nilai uang (monetary value)
Biaya perbaikan (cost of repair)
Biaya pembangunan kembali (cost of reinstatement)
Biaya kehilangan uang sewa (loss of rent)
Biaya kehilangan pendapat selama masa perbaikan (direct consequential loss)
Third Party Personal Injury
Klaim atas cidera badan, kematian atau cacat tetap (third party personal injury) meliputi ganti rugi atas:
Biaya pengobatan (medical care and related expenses)
Santunan kematian (death benefit)
Santunan cacat tetap (permanent physical disability or disfigurement)
Kehilangan pendapatan sementara karena tidak mampu bekerja (income lost because of the accident, because of time spent unable to work or undergoing treatment for injuries)
Kehilangan pekerjaan atau pendapatan tetap atau selamanya tidak mampu bekerja akibat kecelakaan fatal, kematian, atau cacat tetap.
Kehilangan kesempatan sosialiasi, pendidikan, training, rekreasi atau kesempatan khusus lainnya (loss of opportunity, social, and educational experiences, including missed school or training, vacation or recreation, or a special event)
Kerugian yang bersifat emosional, stress, kehilangan akal, depresi, malu, dan hal-hal lain yang berhubungan dengan hubungan kekeluargaan seperti merawat anak, keguguran, atau kekerasan seksual dll (emotional damages, such as stress, embarrassment, depression, or strains on family relationships — for example, the inability to take care of children, anxiety over the effects of an accident on an unborn child, or interference with sexual relations)
Pencemaran nama baik (defamation libel and slander), pembunuhan karakter, karir, politik dll.
Defence Costs and Expenses
Biaya pembelaan klaim (defend costs and expenses) seringkali merupakan komponen klaim yang paling besar dari klaim tuntutan pihak ketiga (liability) yang biasanya terdiri dari:
Biaya pengacara (lawyer) dalam menjawab somasi, mewakili perusahaan baik dipengadilan maupun diluar pengadilan
Biaya pengadilan atau beracara di pengadilan mulai dari tingkat rendah (pengadilan negeri) sampai tingkat supreme court (MA)
Biaya saksi-saksi, laboratorium, surveyors, penyelidikan, investigasi yang dianggap perlu untuk pembelaan klaim.
Biaya-biaya negosiasi, mediasi, arbitrasi untuk penyelesaian klaim
Non-monetary Multiplier Formula and +adds on
Bagaimana menentukan besarnya ganti rugi klaim "personal injury" yang bersifat emosional seperti akibat stress, depresi, mental injury, malu, kehilangan kesempatan khusus seperti merawat anak, keguguran, dan hal hal lain yang mungkin tidak dapat dinilai dengan uang (non-monetary value)?
Tidak ada jawaban atau formula yang pasti mengenai hal tersebut, namun sebagai bentuk "settlement negotiation" when determining compensation, it is usually simple to add up the money spent and money lost, kemudian dikalikan dengan multiplier untuk kompensasi yang bersifat emosional misalnya dari 1.5 s/d 5 untuk sress atau depresi ringan atau mungkin 10 untuk depresi berat.
Percentage of Fault
"Defence" yang paling sering digunakan dalam pembelaan klaim tuntutan pihak ketiga (liability)  adalah "contributory negligence" dimana pihak ketiga juga dianggap turut andil dalam menyebabkan kerugian, jika masing-masing pihak dianggap bersalah 50:50 maka ganti rugi akan menjadi 50%, demikian seterusnya tergantung tingkat kesalahan, 70% atau 90%. Determining fault for an accident is not an exact science, namun demikian sangatlah penting dalam menentukan ganti rugi.
Negotiation and Court Decision
Membawa kasus klaim tuntutan pihak ketiga (liability) ke pengadilan (court) bukanlah ide bagus untuk semua pihak, biaya pengacara dan ber-acara di pengadilan sangat mahal dan sangat laamaa prosesnya belum lagi proses banding, kasasi, bahkan peninjauan kembali, tapi bukanlah juga ide buruk jika proses negosiasi dan mediasi tidak mencapai kesepakatan. Jika sudah merupakan keputusan pengadilan (yang mempunyai kekuatan hukum tetap) jumlah ganti rugi selain exemplary and punitive damages tentu haruslah dipenuhi.
Semoga tulisan ini bisa menjadi referensi yang baik untuk penyelesaian kasus klaim tuntutan pihak ketiga (liability).
By Imam MUSJAB dari berbagai sumber referensi
Call me at +628128079130 or email at imusjab@qbe.co.id or imusjab@gmail.com for any inquiry
see How to Win Your Personal Injury Claim, by Joseph L. Matthews (Nolo).)
and How Do Insurers Value an Injury Claim?
Image source: PPM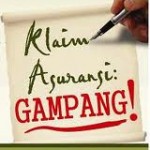 About the Author
2 Comments on "Bagaimana menghitung ganti rugi klaim tuntutan pihak ketiga (liability)?"
Write a Comment
Gravatars are small images that can show your personality. You can get your gravatar for free today!