Prita & Manohara – dari sudut Asuransi atas pencemaran nama baik (libel and slander)
Sunday, June 7, 2009, 0:04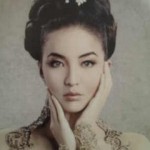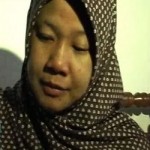 Prita & Manohara, nama 2 orang perempuan ini tiba-tiba mencuat, menghiasi headlines media cetak dan elektronik dalam beberapa minggu, mengalahkan berita provokasi tentara Malaysia di Ambalat, mengalahkan berita kecelakaan Air France yang dasyat bahkan menyaingi dan menjadi bagian berita kampanye Capres-Cawapres
Saya tidak mau latah menulis sensasi berita itu di AHLIASURANSI.com namun yang menarik adalah bagaimana suatu tuntutan atas dugaan pencemaran nama baik dapat menjadi suatu perkara yang besar dan berdampak luar biasa…
Prita menghadapi tuntutan pencemaran nama baik dari OMNI International Hospital sementara Manohara mungkin akan menghadapi tuntutan dari Kedutaan Besar RI di Malaysia dan mungkin juga dari pihak Kerajaan Kelantan.
Bagaimana kalau suatu tuntutan pencemaran nama baik menimpa suatu perusahaan atau professional? Adakah Asuransi yang menjamin hal tersebut?
Any professional person or consultant providing advice or other services is exposed to claims of a "professional indemnity" nature

Libel and Slander
Salah satu jaminan dari Asuransi Professional Liability adalah menjamin tuntutan atas pencemaran nama baik (libel and slander) yang disebabkan oleh perkataan atau kalimat baik secara lisan maupun tertulis sehubungan dengan praktek atau kegiatan profesi / bisnis termasuk biaya-biaya hukum, pengacara, pengadilan sehubungan dengan hal tersebut.
Asuransi Professional Liabilty  terdiri dari berbagai jenis antara lain:
1.       Professional Indemnity (PI) Insurance
2.       Directors' and Officers' (D&O) Liability
5.       Information & Communication Technology (ICT) Liability
Asuransi tanggung jawab hukum profesi untuk para professional seperti construction consultant, engineer, architect, interior design, surveyor, insurance agents, brokers, financial adviser, solicitor, accountant, lawyer, business consultant dan berbagai jasa professional lainnya.
Asuransi tanggung jawab hukum profesi untuk para direktur, komisaris dan officers sehubungan dengan pengelolaan perusahaan, investasi, mis-managemet, mis-investment, dan ketenagakerjaan.
Asuransi tanggung jawab hukum profesi untuk para direktur, sekretaris, komite untuk suatu badan usaha non-profit, seperti yayasan, LSM, lembaga donor, lembaga pendidikan, dan asosiasi sejenis.
Asuransi tanggung jawab hukum profesi untuk para dokter dan praktisi medis, rumah sakit, klinik, praktek dokter, laboratorium, farmasi, perawat, physiotherapist, traditional Chinese medicine physician, dan kegiatan medis lainnya
Asuransi tanggung jawab hukum profesi untuk para software developer, hardware manufacturer, telecommunication service provider, ISP, data processing, IT Consultant dan lain-lain.
Nah… dengan semakin meningkatnya kesadaran hukum masyarakat untuk menuntut hak-haknya, undang-undang perlindungan konsumen, bahkan yang terbaru undang-undang informasi dan transaksi elektronik (UU ITE), sudah saatnya para professional dan pelaku bisnis memiliki perlindungan Asuransi Professinal Liability.
Jadi…kalau ada tuntutan hukum atas pencemaran nama baik….Siapa Takut!!
By IMAM MUSJAB
Tel: +628128079130
Email: imusjab@qbe.co.id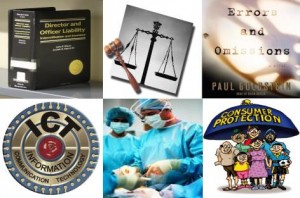 About the Author
Write a Comment
Gravatars are small images that can show your personality. You can get your gravatar for free today!