Piracy v Armed Robbery
Saturday, May 21, 2016, 21:19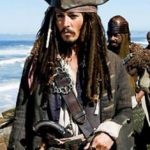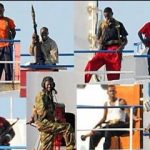 Di era moderen sekarang ini, kata "piracy" sebagai istilah umum, tidak hanya mencakup pengertian "piracy" dalam arti sempit, tetapi juga setiap bentuk kriminal dan kekerasan di laut. Sehingga dalam pengertian yang paling umum pun, penggunaan kata "piracy" di era moderen merujuk ke setiap perbuatan kriminal di laut dengan kekerasan, apakah itu penahanan, penjarahan, pencurian, serangan teroris, atau serangan terhadap kapal, adalah bahasa umum yang sering digunakan dalam peristiwa pembajakan.
Dalam prakteknya, tindak kejahatan di laut dalam bahasa Inggris lebih sering merujuk ke dua terminologi yang berbeda, yaitu "piracy" dan "armed robbery" yang dalam bahasa Indonesia, keduanya memiliki arti yang kurang lebih sama, meski kata "armed robbery" lebih sering merujuk ke terminologi perompakan. Sementara menurut hukum internasional, terminologi "piracy" berbeda dengan "robbery" dan ini menimbulkan kebingungan dalam praktek pelayaran.
Kebingungan ini terjadi bukan tanpa sebab, tetapi karena adanya perbedaan pengertian yang diadopsi oleh dua institusi berbeda di dunia yang berkecimpung dalam bidang yang sama, yaitu IMO (International Maritime Organization) yang merupakan salah satu organisasi di bawah PBB dan IMB (International Maritime Bureau) yang dibentuk oleh ICC (International Chamber of Commerce) atau semacam Kadin Dunia.
Dari kaca mata hukum internasional, pengertian "piracy" diatur dalam Konvensi Jenewa yang diselenggarakan oleh PBB mengenai Hukum Laut atau UNCLOS (United Nations Convention on The Law of The Sea) 1982, Pasal 101. Pasal ini kemudian diadopsi oleh IMO dan menjadi sumber rujukan hukum internasional.
Menurut Pasal 101, setiap tindakan ilegal dengan kekerasan dan penahanan yang dilakukan di dalam perairan teritorial suatu negara tidak termasuk definisi "piracy". Jadi untuk bisa disebut sebagai "piracy" menurut hukum internasional, tindakan ilegal tersebut harus dilakukan di laut lepas. Sedangkan tindakan kriminal di laut yang terjadi masih di wilayah yurisdiksi suatu negara disebutnya sebagai "armed robbery".
Di lain pihak, menurut IMB, definisi "piracy" adalah setiap tindakan menaiki (atau berusaha menaiki kapal) dengan maksud untuk melakukan pencurian atau tindak kriminal lainnya dan dengan maksud atau kemampuan untuk menggunakan kekerasan untuk memfasilitasi tindakan tersebut. Jadi menurut pengertian IMB, semua tindakan kriminal yang dilakukan terhadap kapal di laut adalah "piracy". Namun begitu, apakah definisi "piracy" menurut IMB ini dapat diakui sebagai sumber hukum masih menjadi tanda tanya.
Dalam prakteknya, perbedaan definisi ini mendapatkan tanggapan dari Asosiasi Pelayaran Singapura atau SSA (Singapore Shipping Association). Menurut SSA, perbedaan tersebut akan menentukan apakah kapal niaga akan meminta proteksi dari Angkatan Laut/Penjaga Pantai dari negara pesisir atau dari Angkatan Laut/Penjaga Pantai bendera kapal.
Selain perbedaan definisi ini "piracy" dan "armed robbery", ada juga istilah lain yang bersinggungan dengan "piracy" dan "armed robbery", yaitu "maritime fraud" dan "maritime terrorist". Keempat terminologi ini menimbulkan potensi dispute dalam konteks penanganan klaim marine insurance, yang akan disinggung dalam lanjutan dari tulisan ini.
"It is not necessary that the thieves must raise the pirate flag and fire a shot across victim's bows before they can be called pirates" (Athens Maritime Enterprises Corp. v. Hellenic Mutual War Risks Association [Bermuda] Limited – "The Andreas Lemos", 1983)"
(Dirangkum dari berbagai sumber)
Oleh Novy Rachmat – Praktisi Asuransi Marine
Email : novy.rachmat@kbru.co.id
Email : novy.rachmat@gmail.com
About the Author
One Comment on "Piracy v Armed Robbery"
Write a Comment
Gravatars are small images that can show your personality. You can get your gravatar for free today!