Tarif Asuransi malpraktek dokter meningkat karena tuntutan klaim tinggi
Wednesday, March 11, 2009, 15:01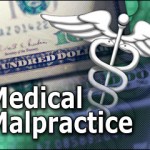 Hong Kong: The Medical Protection Society, yang menawarkan jaminan asuransi profesional untuk para dokter, mengharapkan bahwa tarif asuransi malpraktek dokter tahun depan akan meningkat dari 3 hingga 30%. Kenaikan tariff Terbesar – sekitar 30% – akan memukul sektor swasta: seperti dokter obstetricians dan dokter yang berisiko tinggi seperti neurosurgery dan bedah tulang belakang. The Medical Protection Society mengatakan bahwa kenaikan tsb dikarenakan adanya peningkatan tuntutan ganti rugi oleh pasien rata-rata 20%. Klaim terbesar yang dibayar tahun terakhir lebih dari HKD27juta (USD3,463.359). Ada juga sejumlah besar klaim yang masih menunggu penyelesaian, termasuk satu klaim diperkirakan HKD45juta (USD5,772,265).
Presiden dari Medical Association memperkirakan bahwa dokter swasta akan mengenakan tariff lebih tinggi karena melonjaknya tariff asuransi malpraktek dan semakin mahalnya biaya sewa klinik dan juga inflasi
 
Medical Association mengatakan bahwa meningkatnya tuntutan klaim malpraktek adalah wajar sehubungan dengan tren global semakin tingginya kesadaran pasien untuk menuntut hak-hak nya.
Source: South China Morning Post, 19 October 2007
Asian Casualty Report 10th Edition June 2008 – Gen Re
About the Author
Write a Comment
Gravatars are small images that can show your personality. You can get your gravatar for free today!