Free from Particular Average Unless (FPAU)
Monday, September 5, 2011, 21:24
Selain jaminan ITC.280, ITC.284 dan ITC.289 yang kita kenal dalam Asuransi Kapal (Hull & Machinery), sebagai alternative juga terdapat Jaminan Free from Particular Average Unless (FPAU) yaitu:
ITC.280 –but warranted 'free from particular average'. This covers the owners losses but only in accordance with the agreed perils noted (i.e) free of partial loss and/or damage to the vessel unless caused by Fire, Lightning, Explosion, Sinking, Grounding, Stranding, Collision with ship, vessel or object
Atau dengan kata lain dapat disimpulkan bahwa Jaminan Free from Particular Average Unless (FPAU) lebih luas dari ITC.284 namun lebih sempit dari ITC.280 yaitu menjamin:
Kerugian Total

(Actual and Constructive Total Loss)

Tanggung jawab hukum akibat tabrakan kapal

(Collission Liability)

Kontribusi

General Average and Salvage

Biaya-biaya penyelamatan (Sue and Labour)
Kerusakan Sebagian

(Partial Loss)

yang disebabkan oleh Kebakaran, Petir, Ledakan, Tenggelam, Kandas, Terdampar, Tabrakan dengan kapal atau benda lain (selain air)
Clauses:
By: Imam MUSJAB, Tel +628128079130, email : imusjab@qbe.co.id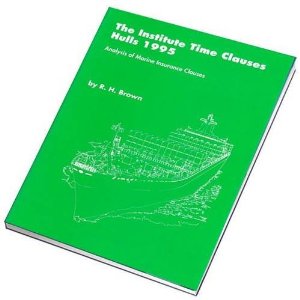 About the Author
Write a Comment
Gravatars are small images that can show your personality. You can get your gravatar for free today!