Denda CNY 5,000 (USD717) atas diskriminasi pekerja penderita hepatitis
Monday, March 9, 2009, 8:11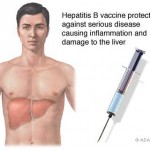 Cina; Seorang pelamar kerja, yang merupakan penderita hepatitis B, telah diberikan kompensasi sebesar i CNY 5,000 (USD717)  setelah mengajukan tuntutan ke pengadilan bahwa ia ditolak oleh sebuah perusahaan pembuat computer di Taiwan karena diskriminasi atas kondisi kesehatannya.

Pengadilan di Shanghai menerima tuntutannya namun menolak tuntutan selebihnya sebesar CNY60,000 (USD8,600) untuk kompensasi penderitaan emosional.
The man was originally hired by the company in 2005 following two rounds of interviews, but rejected after they received his health report that indicated that he was a hepatitis B carrier.Pria tersebut pada awalnya disewa oleh perusahaan pada tahun 2005 setelah dua putaran dari wawancara, namun ditolak setelah perusahaan menerima laporan kesehatannya yang menunjukkan bahwa dia adalah bahwa yang bersangkutan adalah hepatitis B carrier.

The court denied a violation of law because the claimant had signed an agreement before a physical examination, which required his health condition to meet certain standards.Pengadilan menolak tuduhan pelanggaran hukum karena penuntut telah menandatangani kesepakatan sebelum pemeriksaan fisik, yang mensyaratkan kondisi kesehatan yang memenuhi standar tertentu. The plaintiff vowed to appeal to a higher court Penggugat mengajukan naik banding ke pengadilan tinggi.

In May 2007, the ministries of health and labour and social security banned employers from imposing compulsory hepatitis B tests on job applicants.Pada bulan Mei 2007, departemen kesehatan dan jaminan sosial tenaga kerja melarang para majikan atau perusahan yang mewajibkan tes hepatitis B pada para pelamar kerja.
Source South Chino Morniny Post, ZS October 2007
Asian Casualty Report 10th Edition June 2008 – Gen Re
Picture: Google
About the Author
Write a Comment
Gravatars are small images that can show your personality. You can get your gravatar for free today!