Bola Majalengka dan Product Liability Insurance
Sunday, January 8, 2012, 9:52
Bola Majalengka produksi perusahaan bola sepak jahit terbesar di Indonesia yang terletak di Majalengka, Jawa Barat dan satu-satunya perusahaan bola sepak di Indonesia yang telah mendapatkan pengakuan Internasional ISO 9001–2000 / SNI 19-9001-2001, Sertifikat FIFA, FIBA dan sertifikat khusus untuk masyarakat Eropa dari negara Italia CE Mark No. 0376 Kualitas mengacu kepada FIFA yang telah melalui riset dan pengembangan yang secara terus menerus dengan memakai bola dalam terbaik di dunia yaitu Taiwan Butyl atau Latek Enkay India dan Bahan kulit Sintesis pilihan serta proses cetak dan tinta cetak memakai teknologi dari Jerman yang tidak mudah luntur sehingga menghasilkan bola sepak berkualitas internasional Sampai saat ini komposisi ekspor masih diatas 90%
Lalu apa hubungannya dengan "Product Liability Insurance"?
Sesuai dengan persyaratan sertifikasi FIFA, Bola Majalengka harus memiliki perlindungan "Product Liability Insurance" dengan limit CHF3,000,000 dengan territorial dan jurisdictional limit berlaku diseluruh dunia termasuk USA dan Canada yang ditebitkan oleh perusahaan asuransi dengan reputasi Internasional, dan ternyata tidak mudah memenuhi persyaratan asuransi tersebut terutama jika menyangkut "including USA and Canada" dan kami PT. Asuransi QBE Pool Indonesia bangga menjadi bagian dari prestasi Indonesia. Viva Bola Majalengka!!!
Apa yang dijamin dalam "Product Liability Insurance"?
Sama dengan "Apa yang dijamin dalam Polis Comprehensive General Liability?" yaitu menjamin "Bola Majalengka" yang sudah dijual dan digunakan oleh masyarakat sepak bola apabila mengakibatkan "Personal Injury, Property Damage dan Defence Cost and Expenses" silakan klik disini for details.
Ada apa dengan "Including USA and Canada"?
Bagi industri "Liability Insurance", berhadapan dengan tuntutan hukum di USA dan Canada adalah momok yang paling menakutkan bukan hanya dari sisi kompensasi ganti rugi (Indemnity) dan biaya pembelaan hukum (Defence Cost and Expenses) yang bisa sangat luar biasa besar dan mahal namun juga dari sisi dasar hukum untuk menyatakan bahwa klien "has been negligent" dapat berawal dari sesuatu yang sangat kecil dan "tidak masuk akal" lihat saja contoh kasus-kasus yang sudah terkenal di dunia "Liability Insurance", dimana seorang nenek memenangkan gugatan melawan produsen microwave gara-gara kucingnya mati setelah dikeringkan didalam microwave sehabis dimandiin, atau seorang perempuan memenangkan jutaan dolar karena lidahnya melepuh akibat menyeruput kopi yang masih panas di sebuah café terkenal, dan ini hanya terjadi di USA and Canada. Kalo di Indonesia maah tidak mungkin mereka menang..ha..ha…
So Maju Terus Sepak Bola Indonesia..!!! eeh..maksudnya Bola Sepak Majalengka..!!!
Any question give me a call at +628128079130 or email at imusjab@qbe.co.id
By Imam MUSJAB
Source:
http://www.indonesia-balls.com/
http://ahliasuransi.com/apa-yang-dijamin-dalam-polis-comprehensive-general-liability-cgl/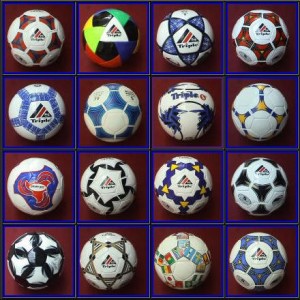 About the Author
Write a Comment
Gravatars are small images that can show your personality. You can get your gravatar for free today!