Surety Bond
Sunday, July 5, 2009, 7:29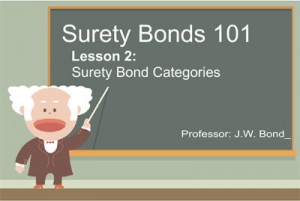 Suretyship Adalah suatu bentuk Penjaminan dimana Perusahaan Asuransi (Surety Company) menjamin Principal (kontraktor/vendqr/supplier/ konsultan/perusahaan) akan melaksanakan kewajiban atas suatu prestasi / kepentingan kepada Obligee (Bouwheer / Beneficiary) sesuai kontrak/perjanjian antara Principal dan Obligee dan atau ketentuan perundang-undangan yang berlaku.
Pihak-pihak yang terkait dan hubungan-hubungannya dalam Suretyship digambarkan sebagai berikut: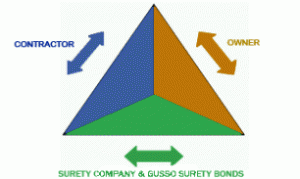 Principal, adalah pelaksana pekerjaan yang mendapat pekerjaan dari pemilik pekerjaan (Obligee) dan membutuhkan jaminan dari penjamin (Surety)
·   Dalam Construction Contract Bond, Principal adalah konstraktor bangunan
·   Dalam Supply Contract Bond, Principal adalah penyalur barang/ Supplier
·   Dalam Custom Bond, Principal adalah importir yang terkena kewajiban membayar Bea Masuk
Obligee, adalah pemilik pekerjaan yang menyerahkan pelaksanaan pekerjaan kepada Principal yang mempersyaratkan adanya jaminan dari pihak ketiga (Surety Company). Obligee dapat berupa perorangan, perusahaan, instansi pemerintah atau lembaga-lembaga lainnya.
Surety, adalah perusahaan asuransi kerugian yang menerbitkan jaminan (Surety Bond) atas permintaan Principal untuk menjamin pembayaran kepada Obligee apabila Principal tidak dapat menyelesaikan sesuai kontrak antara Principal dan Obligee.
·   Bid/ Tender Bond,
Merupakan jaminan yang digunakan untuk mengikuti tender sebagai salah satu persyaratan dokumen penawaran yang berisi jaminan surety untuk memberikan ganti rugi apabila principal mengundurkan diri
·   Performance Bond
Merupakan jaminan atas kesanggupan Principal untuk melaksanakan / menyelesaikan perkerjaan sesuai dengan kontrak kerja yang telah ditetapkan.
·   Advance Payment Bond
Merupakan taminan yang digunakan pada saat Principal mengambil Uang Muka yang disediakan Obligee untuk memulai pekerjaannya. Berisi jaminan Surety untuk mengembalikan uang muka yang telah diterima Principal untuk melaksanakan pekerjaan apabila Principal gagal melaksanakan pekerjaan dan tidak dapat mengembalikan uang muka tersebut.
·   Maintenance Bond
Merupakan jaminan dari Surety terhadap pemeliharaan atas hasil pekerjaan yang diselesaikan oleh Principal sampai batas waktu yang telah ditetapkan dalam kontrak.
·   Jaminan Turunan Lainnya Terkait Dengan Kontrak Induk
Seperti : Jaminan Down Payment, jaminan Instalment Sales Bond, Jaminan Sewa Mat Berat, Jaminan Progress Payment.
·   Contra Bank Garansi
·   Supply Bond
·   Customs Bond
Jaminan atas pungutan Negara dalam bentuk Bea Masuk (BM). Bea Masuk Tambahan (BMT), Pajak Pert-ambahan Nilai (PPN) dan Pajak Pertambahan Nilai Barang Mewah (PPn-BM) serta pajak yang dipungut oleh Bendahara Negara atas kegiatan usaha yang berkaitan dengan ekspor / impor (Pph Pasal 22) yang pembebanannya diberikan kepada produsen barang-barang untuk diekspor kembali.
·   Customs Bond – Voorruitslag
·   Customs Bond – OB – 23
·   Customs Bond – EPTE
·   Customs Bond – untuk perusahaan pengurusan jasa kepabeanan (PPJK)
·   Customs Bond – Angkut Lanjut
·   Jaminan Pembayaran Angkutan Udara
·   Jaminan Pembayaran
·   Excise Bond
Jaminan atas pungutan Negara yang dikenakan terhadap produsen dan importir barang kena cukai (BKC) yang diproduksi oleh industri Etanol dan Minuman Mengandung Etil Alkohol (MMEA) ataupun hasil tembakau
copy paste dari website ASEI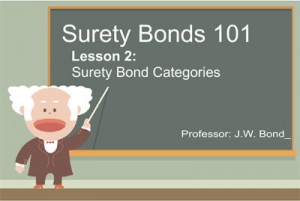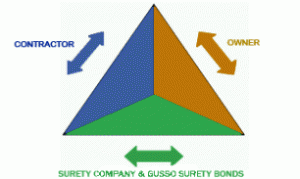 About the Author
6 Comments on "Surety Bond"
Write a Comment
Gravatars are small images that can show your personality. You can get your gravatar for free today!