QBE Asia P&I
Wednesday, June 19, 2013, 23:03
QBE Asia P&I specialises in the underwriting of P&I insurance for owners of small to medium sized merchant ships (customarily up to 10,000 GT) operating in the region. As part of an independent insurance company, clients are secure in the knowledge that the premium they pay will not be subject to unbudgeted additional premium charges and that claims and underwriting are driven by the provider and not by reinsurers.
We are able to offer fixed cost insurance backed by first class security, whilst maintaining the tradition of mutual insurance in providing a high level of service to our clients.
Profitable underwriting underpins the company's mission to develop long term client relationships by avoiding the steep cyclical corrections that are frequently levied on premiums by the mutual P&I insurance market.
Cover
• P&I
– Limit of liability of choice up to USD 500M (exceptionally up to USD 1 Billion).
– Extensions for Contractual Liability, Specialist Operations, Extended Towers' Liability, and Salvors' Liability available.
• Legal Expenses (FDD)
• Charterers' Liability P&I
• Charterers' Liability for Damage to Hull
• Charterers' Liability in respect of Bunkers
• Shipowners' Liability ("SOL")
Preferred Vessels
• Dry Cargo vessels
• Harbour Craft
• Tugs and Barges
• Fishing vessels
• Tankers
– Up to 10,000 GT
– Carry non-persistent cargoes
• Passenger vessels
– Carrying up to 500 passengers
• Offshore Vessel and Specialist Craft
– Offshore supply, dredgers, cable layers, wind farm support vessels and more.
• Superyachts
There are four elements that QBE Asia P&I considers key to the insurance relationship, and upon which the collaboration is happy to be judged
Service
• A dedicated P&I operation, located in Singapore, comprising experienced
• In-house claims staff based in Singapore on call 24 hours.
• 480 correspondents in over 230 ports.
• Survey Department with in-house deck and engineer surveyors.
• Comprehensive guarantee facility.
• The mutual tradition maintained.
Price
• Fixed.
• Determined by the owner's risk profile
Product
• Specialising in small & medium sized ships, yachts, and specialized craft worldwide.
• Variable limit available up to USD 500M.
• Limit of USD 1 Billion upon request.
• Bespoke to risk profile.
• In accordance with British Marine Terms and Conditions
Security
• Standard and Poors rating 'A+' stable.
• The QBE Group has a worldwide market capitalization in excess of US$10bn.
• Reinsurance contracted with 'A' rated reinsurers only.
Any inquiry please consult your agent or broker or nearest QBE Pool office
Copied from QBE Asia P&I Brochure by Imam Musjab – Tel +62 21 64701278 Hp +628128079130 or email di imusjab@qbe.co.id or imusjab@gmail.com
Read and download Introducing QBE Asia P&I or QBE Asia P&I Brochure or visit www.qbe.asia or www.british-marine.com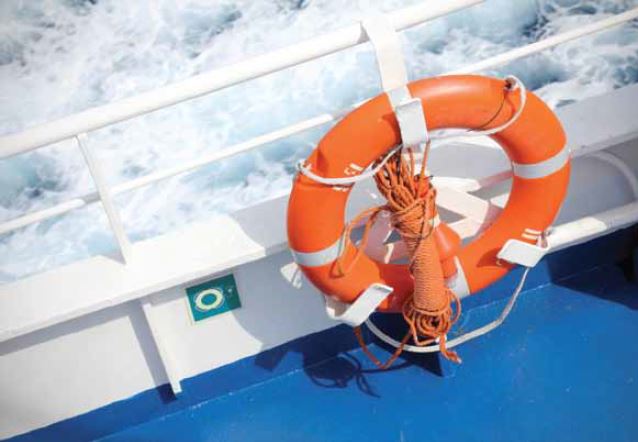 About the Author
One Comment on "QBE Asia P&I"
Write a Comment
Gravatars are small images that can show your personality. You can get your gravatar for free today!