Bapepam kirim peringatan ketiga kepada sembilan perusahaan asuransi.
Wednesday, July 13, 2011, 8:41
Biro Perasuransian Badan Pengawas Pasar Modal dan Lembaga Keuangan (Bapepam-LK) bakal melayangkan surat peringatan ketiga (SP3) kepada sembilan perusahaan asuransi. Regulator mensinyalir, mereka tidak mengindahkan aturan batas minimum permodalan perusahaan asuransi.
Dari jumlah itu, enam di antaranya merupakan perusahaan asuransi umum. Sementara sisanya perusahaan asuransi jiwa.
Sebelumnya, Bapepam-LK telah mengirim surat peringatan kedua kepada 13 perusahaan asuransi. Dua di antaranya sedang dalam proses pencabutan izin dan satu perusahaan mengembalikan izin usaha. "Satu sisanya mengklaim, telah memiliki investor dan posisi saat ini sedang dalam proses penyuntikan modal," ujar Kepala Biro Perasuransian Bapepam-LK Isa Rachmatarwata, akhir pekan lalu.
Isa menjelaskan, pelaku industri asuransi ini belum memenuhi ketentuan Peraturan Pemerintah Nomor 81 tahun 2008 tentang Penyelenggaraan Usaha Perasuransi sampai batas waktu yang ditetapkan. Berdasarkan aturan tersebut, perusahaan asuransi harus memiliki modal minimal Rp 40 miliar pada 2010 dan tambahan Rp 25 miliar bagi perusahaan yang memiliki unit usaha syariah.
Berita selengkapnya baca di:
http://keuangan.kontan.co.id/v2/read/keuangan/72481/Bapepam-kirim-peringatan-ketiga-kepada-sembilan-perusahaan-asuransi
Walaupun sudah diberi kelonggaran waktu bertahap sampai dengan 2014, masih saja banyak perusahaan asuransi yang belum dapat memenuhi persyaratan modal minimum. Berdasarkan PP No.81/Tahun 2008 pemerintah memberi batas waktu permodalan perusahaan asuransi minimum 40 milyar (pada tahun 2010); minimum 70 milyar (pada 2012) dan minimum 100 milyar (pada 2014).
Pemerintah harusnya dapat bersikap tegas terhadap perusahaan asuransi yang tidak dapat memenuhi ketentuan permodalan minimum seperti yang dipersyaratkan, dan Masyarakat harus berhati-hati bertransaksi dengan perusahaan asuransi. Janganlah melakukan transaksi dengan perusahaan asuransi yang tidak jelas supaya tidak menyesal nantinya.
Download PP No.81/Tahun 2008
Ditulis oleh Imam MUSJAB sebagai komentar atas berita di atas
http://www.bapepam.go.id/perasuransian/regulasi_asuransi/pp_asuransi/PP_81_Tahun_2008.pdf
ilustrasi / gambar : internet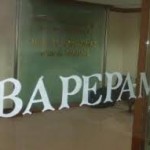 About the Author
2 Comments on "Bapepam kirim peringatan ketiga kepada sembilan perusahaan asuransi."
Write a Comment
Gravatars are small images that can show your personality. You can get your gravatar for free today!