About QBE Pool
Friday, January 7, 2011, 17:45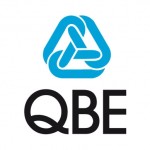 PT. Asuransi QBE Pool Indonesia adalah bagian dari QBE Insurance Group, perusahaan asuransi dan reasuransi kerugian internasional yang beroperasi di 47 negara. QBE Group menyediakan beraneka jaminan asuransi kerugian dan merupakan 25 besar perusahaan asurasi dan reasuransi dunia.
Keunggulan kami:
·         Australia's largest insurance & reinsurance group
Kami adalah bagian dari the worldwide QBE Insurance Group, Australia
·         Global Access
Klien kami dapat memperoleh manfaat dari jaringan global dimana QBE beroperasi di 47 negara
·         Financial Security
      QBE Insurance secara konsisten mendapat rating keuangan yang sangat kuat untuk jenis usaha asuransi
      – Standard & Poor's A+
      – Fitch Rating A+
      – A.M. Best A (Excelent)
·         Significant Underwriting Capacity and Capabilities
Pengetahuan dan kemampuan lokal dan regional yang mendalam membuat kami dapat memberikan solusi perlindungan asuransi yang inovatif dan sesuai dengan kebutuhan klien
·         Wholesome service
Pengalaman dan kemampuan personel yang dapat memperikan perlindungan terhadap hampir semua jenis risiko yang dapat melindungi bisnis dan kepentingan anda
·         Over a century of history
Kebanggaan kami telah lebih dari satu abad pengalaman fokus pada bisnis asuransi dan reasuransi
·         Wide range of insurance products
      QBE menyediakan produk dan servis asuransi yang lengkap dan komprehensif
·         Strong manpower
      QBE memiliki lebih dari 13,000 "can do people" di seluruh dunia
Ditulis oleh: Imam MUSJAB
berdasarkan feature / profile QBE Pool
tel +628128079130 email: imusjab@qbe.co.id
About the Author
Write a Comment
Gravatars are small images that can show your personality. You can get your gravatar for free today!