Kebakaran M City Medan, Apakah Sukarman Harus Bertanggung Jawab?
Saturday, December 5, 2009, 23:47
Kepolisian Daerah Sumatra Utara mengungkap penyebab kebakaran di pusat hiburan M City, Medan, Sumatra Utara, yang menewaskan 20 orang. Sabtu (5/12), polisi menangkap seorang tersangka kasus tersebut. Polisi membekuk Sukarman. Menurut Sukarman, sebelum kejadian ia bersama dua rekannya tengah memasang karpet dengan menggunakan lem. Mereka menemukan karpet yang berserat. Bukannya dipotong dengan gunting, mereka justru menggunakan korek. Seketika api menyala dan menyambar sisa lem yang mengandung bahan kimia.
Apakah Sutarman Harus Bertanggung Jawab?
Direktur Reserse Kriminal Polda Sumut Komisaris Besar Polisi Agus Andrianto mengatakan, tersangka terancam dijerat pasal berlapis karena kelalaiannya yang menyebabkan korban jiwa.


Ditinjau dari sudut Asuransi Kerugian, Sukarman pastilah tidak memiliki kemampuan finansial untuk mengganti kerugian, ia hanyalah buruh alias kuli dari perusahaan kontraktor yang mempekerjakannya, kelalaian Sukarman adalah tanggung jawab majikannya, perusahaan kontraktor itulah yang harus bertanggung jawab secara finansial terhadap kerugian harta benda dan juga jiwa akibat kelalaian pekerjanya.
Karena itulah perusahaan kontraktor seharusnya memiliki perlindungan Asuransi "Contractors' Liability".
Contractors' Liability Insurance
Contractors' Liability Insurance adalah wajib dimiliki oleh kontraktor setiap saat melakukan suatu pekerjaan proyek, secara singkat Asuransi ini menjamin tanggung jawab hukum kontraktor baik berupa klaim Property Damage, Bodily Injury, dan Law Cost and Expenses
Apa yang terjadi dengan M City – Medan, akibat ketidaktahuan dan kelalaian seorang buruh Sukarman "bermain-main" dengan api, karpet didekat lem dan thinner telah menimbulkan kerugian harta benda dan kehilangan jiwa yang sangat besar.
Jadi tidak heran jika Limit of Liability yang diminta untuk "Contractors' Liability Insurance" umumnya sangat besar jauh lebih besar dari nilai kontrak pekerjaannya sendiri.
By: IMAM MUSJAB
http://ahliasuransi.com/2008/07/07/contractors%e2%80%99-liability-asuransi-liability-untuk-kontraktor-proyek-pembangkit-listrik-dan-proyek-lainnya/
http://berita.liputan6.com/daerah/200912/253502/Polisi.Ungkap.Penyebab.Kebakaran.M.City
http://berita.liputan6.com/daerah/200912/253488/Korban.Tewas.Kebakaran.di.Medan.20.Orang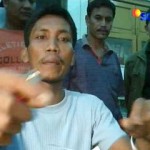 About the Author
One Comment on "Kebakaran M City Medan, Apakah Sukarman Harus Bertanggung Jawab?"
Write a Comment
Gravatars are small images that can show your personality. You can get your gravatar for free today!