Twins sue hospital for mix-up
Monday, March 9, 2009, 18:20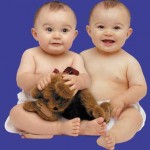 Cina: sepasang twins telah menggugat rumah sakit atas kelalaiannya yang mengakibatkan mereka terpisah sejak bayi 21 tahun lalu, mereka menuntut untuk kompensasi sebesar HKD1.2 juta (USD153,927) dan permintaan maaf. Mereka dipertemukan kembali oleh suatu kesempatan yang tidak disengaja ketika  bersama teman-teman yang menyadari bahwa penampilan mereka serupa.  Dua keluarga yang tinggal di daerah semi pedesaan di Beijing.
Source: Reuters News, 19 August 2007
Asian Casualty Report 10th Edition June 2008 – Gen Re
Picture: Google
About the Author
Write a Comment
Gravatars are small images that can show your personality. You can get your gravatar for free today!