Kurnia Insurance selesaikan klaim lama
Saturday, August 20, 2011, 16:31
Pasca mengakuisisi Asuransi Aegis Indonesia tiga tahun lalu, bisnis Kurnia Insurance Indonesia (KII) belum berjalan mulus. Hingga kini, aktivitas usaha KII masih merugi, dan sempat terancam pencabutan izin usaha karena belum memenuhi ketentuan permodalan minimum perusahaan asuransi.
Tapi, setelah melakukan restrukturisasi modal sebesar Rp 24,6 miliar menjadi sebesar Rp 64,6 miliar per 31 Juli 2011, kelompok usaha asal Malaysia ini optimistis, kehadirannya bakal diperhitungkan di industri asuransi Tanah Air. "Dengan kondisi keuangan yang stabil, kami akan memperluas bisnis di Indonesia," kata Presiden Direktur KII, Kamal Arifin kepada KONTAN, Selasa (16/8) lalu.
Kurnia Asia Berhad, selaku pemilik 97% saham KII berniat menambah lagi permodalan Rp 5,4 miliar pada semester kedua tahun ini menjadi Rp 70 miliar dan tambahan Rp 30 miliar lagi tahun depan. Dus, total modal KII bakal mencapai Rp 100 miliar tahun 2012.
KII berniat menambah empat kantor cabang di Jakarta dan Sumatera dari posisi saat ini satu kantor pusat dan enam kantor cabang. KII juga merekrut sumber daya manusia (SDM) baru untuk menopang ekspansi bisnis sejak awal tahun ini.
Langkah lainnya adalah mengembangkan sistem berbasis informasi teknologi. "Sehingga lebih efisien dan mendukung mobilitas tinggi, serta menekan operasional," ujar Kamal.
Saat ini, KII masih dalam tahap transisi bisnis dari perusahaan sebelumnya, termasuk meneruskan pembayaran klaim lama dan klaim baru. Penyelesaian klaim inilah yang memnyebagkan KII di Juli 2011 masih rugi Rp 6,01 miliar per Juli 2011.
Baca selengkapnya di:
http://keuangan.kontan.co.id/v2/read/1313802325/75819/Kurnia-Insurance-selesaikan-klaim-lama
Ayo maju teruzz Mak Cik !!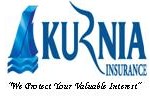 About the Author
Write a Comment
Gravatars are small images that can show your personality. You can get your gravatar for free today!