Technical Training Program
Monday, November 7, 2011, 10:11
Accident & Casualty, Engineering Insurance, Liability Insurance, Others, Property Insurance, Reinsurance, Risk Management, Training
Program training dirancang secara khusus dan berkesinambungan untuk meningkatkan kemampuan personnel khususnya bagian Teknik (Underwriters) dalam pemahaman dan penguasaan Polis, Klausul, Klaim, Risk Assessment, Referral dan Rater, meningkatkan kemampuan dan kepercayaan diri dalam presentasi teknik (underwriting), dan juga sebagai pelaksanaan "Continuous Development Program".
Sesuai "Schedule" terlampir, program training meliputi kemampuan penguasaan Polis, apa yang dijamin dan yang tidak dijamin, Klausul, Klaim, Risk Assessment, Referral, Rater atas Klas Bisnis Asuransi Harta Benda (Property), Asuransi Kapal dan P&I (Marine Hull), Asuransi Pengangkutan Barang (Marine Cargo), General Liability, Professional Liability, Marine Liability, Engineering & Construction, dan General Accident.
Program dirancang 1 x seminggu @ 2 jam dengan waktu yang dapat disesuaikan dengan kebutuhan klien.
Investasi Rp 1,500,000 (Satu juta lima ratus ribu rupiah) per sesi untuk maksimum peserta 10 orang.
Download Schedule "Technical Training Program"
Any inquiry please give me a call +628128079130 or imusjab@gmail.com or imusjab@qbe.co.id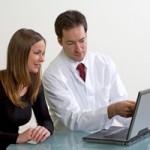 About the Author
Write a Comment
Gravatars are small images that can show your personality. You can get your gravatar for free today!