RS tidak perlu takut malpraktek
Thursday, February 18, 2010, 10:09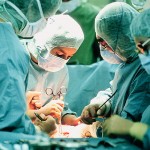 "The medical professional – patient relationship is basically one of trust, regardless of the actual success or failure of medical treatment. One of the main factors determining a patient level of satisfaction to the treatment is whether or not one has the feeling of being respected as a person and being treated as a human being. Once dissatisfied, patients are likely to make the medical professional or establishment are accountable for the failure"
Tidak ada intensi dari dokter / Rumah Sakit untuk mencelakakan pasien, sesuai dengan sumpah dokter pastinya akan berusaha untuk menyelamatkan pasien dan membuatnya sehat kembali, RS baik segi pelayanan maupun bisnis pastinya ingin pasien puas dengan pelayanan dan perawatan.
Kuncinya adalah pada "Pelayanan", mengapa banyak pasien mampu memilih berobat ke Singapura? Apakah RS di Indonesia kurang canggih? Apakah dokter-dokter di Indonesia kalah pintar? Bedanya adalah di "Pelayanan". Orang sakit tentu memerlukan "Pelayanan" yang utama, tanpa kenyamanan dan pelayanan yang baik, perawatan dan obat malah tambah membuatnya sakit.
Mengapa RS perlu Asuransi Medical Malpractice?
"Pelayanan" yang baik saja tidak cukup, RS seharusnya wajib memiliki Asuransi Medical Malpractice, Mengapa?
Peace of Mind:

dengan adanya jaminan Medical Malpractice, petugas medis, dokter dan RS tidak perlu kuatir akan adanya tuntutan klaim dan proses hukum yang akan dihadapinya
Kemajuan teknologi

dan penemuan medis disatu sisi membuat tingkat harapan hidup dan kesembuhan pasien meningkat, namun disisi lain juga meningkatkan risiko kegagalan dan tuntutan malpraktek.
Meningkatnya kesadaran pasien

dan masyarakat untuk menunutut hak-haknya di pengadilan; jika pasien malah menderita cidera, bertambah parah sakitnya, cacat mental atau meninggal dunia setelah mendapat perawatan medis, maka pasien atau keluarganya akan mengajukan tuntutan untuk kompensasi.
Apa yang dijamin dalam Medical Malpractice Insurance?
Medical Malpractice Insurance covers medical personnel and establishments for negligent acts, errors or omissions arising from the rendering, or failure to render medical services, which results in bodily injury, sickness, illness, mental injury or death of a patient
Medical Malpractice Insurance menjamin (1) (out of court) settlement; (2) kompensasi (settlement awarded) yang dijatuhkan pengadilan terhadap RS atau Tenaga Medis; (3) biaya-biaya hukum, pengacara dan pengadilan (legal costs and expenses)
Medical Malpractice Insurance juga menjamin:
Ø       Libel and Slander: pencemaran nama baik baik secara lisan maupun tulisan
Ø       Loss of Documents: kehilangan dokumen
Ø       Coroner's Enquiries: penyidikan oleh pihak berwenang
Ø       Emergency First Aid: pertolongan emerjensi
Ø       Students: siswa atau mahasiwa praktek magang
Ø       Estates and Legal Representatives: jaminan untuk ahli waris
Siapa yang perlu Asuransi Medical Malpractice? Dokter atau RS?
(bersambung)
Any inquiry please give me a call
by: IMAM MUSJAB ! email: imusjab@qbe.co.id ! tel: +628128079130 !
web: http://ahliasuransi.com !
About the Author
Write a Comment
Gravatars are small images that can show your personality. You can get your gravatar for free today!