Robert Tantular dan Asuransi D&O (Directors & Officers) Liability
Tuesday, February 16, 2010, 20:31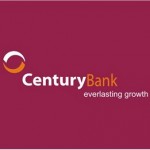 Kasus Bank Century telah mengguncang dunia politik dan ekonomi di Indonesia, tidak saja menghancurkan "Bank Century" semata namun juga menyeret pemegang kekuasaan moneter dan fiscal seperti Bank Indonesia, Kementrian Keuangan, LPS, BPK, PPATK, DPR, Partai Politik, Gayatri dan kawan-kawannya, serta Rakyat Indonesia penyumbang pajak dan pemilik kekuasaan tertinggi paling tidak terseret untuk memerhatikan pembahasan dan drama kasusnya di Pansus DPR.
Penulis tidak mempunyai kompetensi untuk mengomentari apa yang terjadi, apakah yang disebut sebagai "perampokan", "pelarian dana" atau tindakan pidana atau politik yang melatarbelakangi kasus ini, penulis hanya ingin membahas bahwa Robert Tantular dan manajemen Bank Century pastinya telah gagal melakukan tugas dan fungsi pengawasan manajemen perusahaan yang baik (good corporate governance), paling tidak telah melakukan "mis-management" dan "mis-investment" sehingga menimbulkan kerugian yang luar biasa besar.
Lalu apa hubungannya dengan Asuransi D&O (Directors & Officers) Liability?
D&O (Directors & Officers) Liabiity covers Director or Officer or Commissioner, of the Company or any natural person who by virtue of any applicable legislation or law is deemed to be a Director or Officer or Commissioner
Against any actual or alleged wrongful act or omission including any misstatement, misrepresentation, breach of trust, breach of duty or breach of warranty of authority.
Asuransi D&O menjamin Direktur dan Komisaris akibat suatu tindakan wrongful act atau kelalaian termasuk salah meyampaikan pernyataan, melangar kepercayaan, melanggar kewajibannya sebagai Direktur atau Komisaris.
Apa saja yang dijamin dalam Asuransi D&O?
Pada prinsipnya Asuransi D&O menjamin hal-hal sbb:
Ø       Civil Proceedings: proses hukum perdata
Ø       Prospectus Liability: tuntutan akibat penawaran prospektus
Ø       Official Investigations and Inquiries: penyelidikan dan penyidikan oleh petugas berwenang
Ø       Successful Defense of Criminal Proceedings: biaya pembelaan hukum akibat suatu tuntutan pidana / criminal.
Ø       Libel and Slander : pencemaran nama baik secara lisan maupun tertulis
Ø       Intellectual Property: pelanggaran hak kekayaan intelektual
Ø       Employment Practice Liability: tuntutan dari karyawan
Ø       Estates and Legal Representatives: jaminan untuk para ahli waris
Ø       Pollution: polusi
Lalu apa hubungannya dengan Robert Tantular dan Bank Century?
Apa yang terjadi dengan Robert Tantular dan Bank Century hanyalah sekedar contoh wrongful act or omission atau breach of fiduciary duty, mis-management atau mis-investment sehingga merugikan shareholders dan stakeholders termasuk juga pihak ketiga lainnya seperti pemerintah dan masyarakat.
Hal ini bisa dan mungkin sekali menimpa perusahaan-perusahaan lainnya, apapun bidang usaha atau bisnisnya, Direktur dan Komisaris tentu harus bertangung jawab terhadap pelaksanaan good corporate governance, jika gagal, maka tuntutan hukum akan mengincarnya.
Bukankah sudah ada LPS (Lembaga Penjamin Simpanan)?
LPS khan hanya menjamin dana nasabah kalau Bank sampai dilikuidasi atau diambil-alih, khan mis-management atau mis-investment tidak selalu berujung pada likuidasi atau pengambil-alihan seperti kasus Bank Century tsb, lalu bagaimana dengan dampak kerugian lainnya? Kerugian para investor, pemegang saham atau pihak-pihak terkait lainnya? Lagi pula khan LPS hanya untuk perbankan saja sedangkan untuk bisnis lainnya khan tidak ada LPS-nya!
Mengapa Direktur dan Komisaris butuh D&O Liability?
Paling tidak ada 4 hal penting mengapa Direktur dan Komisaris butuh Asuransi D&O?
• Tanggung jawab dan akuntabilitas yang besar
Direktur dan Komisaris dapat dituntut secara pribadi oleh pemegang saham, kreditur, nasabah, karyawan maupun oleh masyarakat umum secara luas, apabila dia gagal melakukan tugas dan tanggung jawabnya dalam menjalankan perusahaan.
• Kesadaran hukum masyarakat semakin tinggi
Masyarakat secara individu maupun secara kelompok atau perusahaan semakin sadar akan hak-hak mereka secara hukum, oleh karenanya mereka semakin sadar untuk menuntut hak-hak atau kerugian yang terjadi melalui pendadilan.
• Meningkatnya pengawasan maupun peraturan
Pengawasan maupun Peraturan yang diterapkan oleh Pemerintah maupun Industri semakin ketat, dan kadang membingungkan pelaku usaha karena terdapat banyak kepentingan yang terlibat dan kadang tumpang tindih antara peraturan yang satu dan lainnya.
• Biaya pengacara dan biaya pengadilan yang sangat mahal
Proses hukum bisa berjalan sangat melelahkan dan menguras tenaga dan pikiran serta biaya yang sangat mahal, untuk mempertahankan dan membela kebijakan yang dianggap salah tentu perlu lawyers yang handal dan "strategi" yang mahal dan bisa saja biaya lawyers malah lebih mahal dari kompensasi yang harus dibayarkan kepada pihak ketiga.
Siapa saja yang dapat mengajukan tuntutan hukum kepada Direktur dan Komisaris?
Ya..bisa siapa saja…
Direkttur dan Komisaris dapat dituntut secara individu oleh:
Ø       Lembaga Berwenang (Pemerintah)
Ø       Kreditur
Ø       Shareholders – Pemegang Saham
Ø       Competitors – Pesaing
Ø       Liquidator – Badan Kepailitan
Ø       Employees – Karyawan
Ø       Customers – Nasabah
Ø       Business Partners
Ø       Masyarakat Umum
Perusahaan Asuransi mana saja yang bisa cover Asuransi D&O?
Sudah banyak perusahaan Asuransi yang bisa cover D&O baik Asuransi lokal maupun joint venture, QBE, Chartis, Zurich, ACE, Tugu, dan lain-lain sudah bisa cover Asuransi D&O. Jadi tidak sulit lagi deh…
Memang Asuransi D&O preminya relative mahal, itu karena 2 faktor, (1) tidak terpenuhinya hukum the law of large number dan (2) risiko yang dijamin memang cukup tinggi dan bisa berdampak pada risiko kerugian financial yang sangat besar.
Kesimpulan
Para Direktur & Komisaris seharusnya melengkapi dirinya dengan Asuransi D&O sehingga bila something goes wrong sudah ada yang menjamin dan tidak perlu mempertaruhkan harta benda (asset) pribadinya menghadapi tuntutan hukum yang mengancamnya.
by: IMAM MUSJAB ! email: imusjab@qbe.co.id ! tel: +628128079130 !
web: http://ahliasuransi.com !
About the Author
Write a Comment
Gravatars are small images that can show your personality. You can get your gravatar for free today!