Obat batuk sirup menyebabkan 100 orang meninggal di Panama
Monday, March 9, 2009, 17:47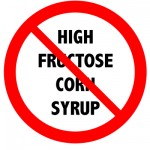 Cina: Sebuah perusahaan Cina diduga menyebabkan kematian 365 orang di Panama – 100 dari mereka yang dikonfirmasi meninggal akibat mengkonsumsi obat batuk sirup. Gliserin Taixing pabrik yang telah memproduksi gliserin buatan, yang merupakan bahan dalam batuk sirup, obat demam dan obat-obatan lainnya, serta produk makanan, dengan diethylene glycol, yang merupakan bahan pemanis buatan. Pejabat pemerintah mengemukakan bahwa bahan-bahan tersebut ditemukan tercampur dalam 260.000 botol obat batuk sirup. Gliserin palsu tersebut diketahui telah beredar melalui beberapa perusahaan perdagangan dari Cina ke Spanyol, dan kemudian ke Panama.
Sertifikat palsu yang telah berulang kali diubah keaslian isinya sehingga para Pedagang membeli sirup tsb tanpa mengetahui dari mana datangnya atau dimana dibuat, dan tanpa menguji kebenaran kandungannya. Korban menderita gagal ginjal, masalah sistem saraf pusat, dan kelumpuhan yang membuat sulit bernapas.  Pada akhirnya, kebanyakan dari mereka meninggal. Penyelidikan mengungkapkan bahwa baik produsen maupun eksportir obat batuk sirup tsb telah diawasi oleh administrasi obat-obatan dari Negara Cina.
Sources: The New York Times, 9 May 2007; Straits Times, 8 May 2007; The New York Times, 6 May 2007
Asian Casualty Report 10th Edition June 2008 – Gen Re
Picture: Google
About the Author
Write a Comment
Gravatars are small images that can show your personality. You can get your gravatar for free today!