Survei Pra-pengiriman (Pre-shipment Survey)
Saturday, June 15, 2013, 22:40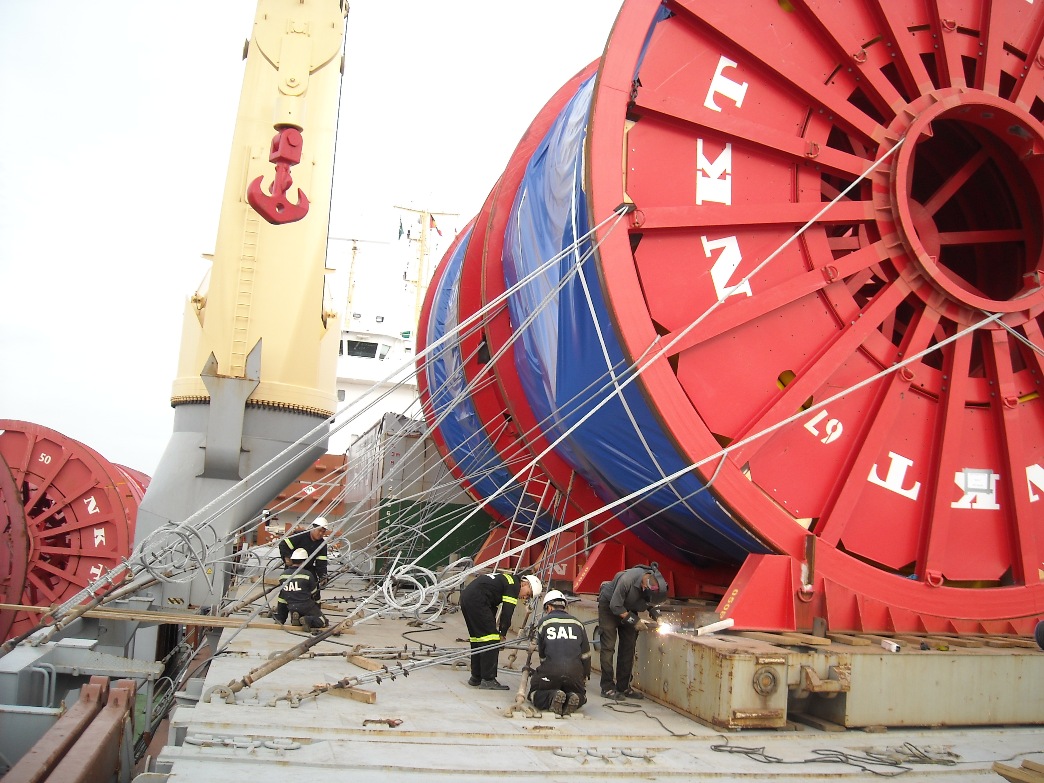 Kapan pre-shipment survey diperlukan?
Survei Pra-pengiriman (Pre-shipment Survey) diperlukan (baca: dipersyaratkan oleh perusahaan asuransi) bila kargo dikirim oleh tongkang (dengan ditarik kapal tunda) atau oleh kapal pendarat (Landing Craft Tank) dan dengan nilai pertanggungan melebihi sekian milyar rupiah (umumnya lebih dari 5 milyar).
Survei Pra-pengiriman (Pre-shipment Survey) dipersyaratkan untuk dilakukan oleh Surveyor Kelautan Independen (Independent Marine Surveyor) yang ditunjuk baik oleh Penanggung atau Tertanggung.
Biaya yang dikeluarkan akan ditanggung oleh (atau menjadi beban) Tertanggung.
Apa tujuan dilakukannya pre-shipment survey?
1. untuk memastikan bahwa kargo dikemas dan dan diikat (lashing) di atas tongkang atau LCT dengan kuat dan benar.
2. untuk memastikan tongkang atau LCT tidak akan kelebihan beban dengan kargo (overload) yang akan mempengaruhi stabilitas kapal selama pelayaran.
3. untuk dapat segera memberikan saran untuk penanganan kargo sebelum, selama dan setelah pemuatan kargo ke tongkang atau LCT
4.  untuk segera menginformasikan kepada Penanggung jika ada perbedaan yang akan mempengaruhi perjalanan. Contoh perbedaan – tongkang atau LCT yang tua (overage), penanganan kargo oleh pihak yang tidak kompeten, nilai kargo yag tidak sesuai (over valued) dll)
Setelah menyelesaikan survei, surveyor harus segera menghasilkan laporan kepada Penanggung untuk tujuan penilaian risiko.
to ensure that goods insured are properly packed and lashed on board the barge or LCT.
to ensure that barge will not be overloaded with cargoes which will effect the stability of barge or LCT during voyage.
to give on hand advise as to proper handling of cargo before, during and after loading of cargoes to the barge.
to inform Insurer immediately if there is any discrepancy which will effect the voyage. Example of discrepancy – overage barge, incompetent cargo handler, over valued goods etc.)
Upon completion of survey, the surveyor will have to produce the report to Insurer for risk assessment.
Adalah penting bahwa kondisi kargo diperiksa sebelum pengiriman. Kondisi fisik kargo sebelum loading dan untuk memastikan bahwa kargo tersebut sesuai dengan kondisi kontrak dan spesifikasi. Survei juga diperlukan untuk memastikan jumlah unit yang dimuat ke atas kapal (*atau yang dibongkar dari kapal, jika diperlukan untuk disurvey juga)
Ditulis kembali oleh Imam MUSJAB – Telpon +628128079130
email imusjab@qbe.co.id atau imusjab@gmail.com atau imusjab@ahliasuransi.com
About the Author
2 Comments on "Survei Pra-pengiriman (Pre-shipment Survey)"
Write a Comment
Gravatars are small images that can show your personality. You can get your gravatar for free today!