Mudik…? Awas Kecelakaan..!!
Monday, September 14, 2009, 10:08
Mudik Lebaran..? Naik pesawat, kapal laut, bis, kereta api, bahkan sepeda motor…menempuh jarak puluhan bahkan ratusa kilometer…macet, berdesakan, lalu lintas semrawut..? Awas Kecelakaan..!!
Sayangi Jiwa, Sayangi Keluarga Anda..Lengkapi Perjalanan Mudik Anda dengan Asuransi Kecelakaan Diri…hanya dengan Rp 85,000 saja Anda sudah mendapatkan perlindungan Asuransi Kecelakaan Diri sebesar Rp 25,000,000 selama setahun…ya..selama setahun bukan hanya beberapa hari saja tapi perlindungan asuransi ini menjamin anda selama 12 bulan 24 jam sehari dimana saja dan kapan saja.
Ilustrasi Premi berdasarkan besarnya santunan:
| | | | |
| --- | --- | --- | --- |
| Santunan | 10,000,000 | 25,000,000 | 50,000,000 |
| Premi | 35,000 | 85,000 | 165,000 |
*Premi per tahun belum termasuk biaya polis dan materai Rp 32,000
Asuransi Kecelakaan Diri menjamin risiko Kematian, Cacat Tetap, Cacat Sementara, Biaya Perawatan dan atau Pengobatan yang secara langsung disebabkan oleh suatu kecelakaan
Kecelakaan Diri (Personal Accident)
Kecelakaan menurut Polis Standar Asuransi Kecelakaan Diri Indonesia adalah suatu kejadian atau peristiwa yang mengandung unsur kekerasan baik yang bersifat fisik maupun kimia, yang datangnya secara tiba-tiba, tidak dikehendaki atau direncanakan, dari luar, terlihat, langsung terhadap Tertanggung yang seketika itu mengakibatkan luka badani yang sifat dan tempatnya dapat ditentukan oleh Ilmu Kedokteran, termasuk :
1.       keracunan karena terhirup gas atau uap beracun, kecuali Tertanggung dengan sengaja memakai obat-obat bius atau zat lain yang telah diketahui akibat-akibat buruknya termasuk juga pemakaian obat-obatan terlarang
2.       terjangkit virus atau kuman penyakit sebagai akibat Tertanggung dengan tidak sengaja terjatuh ke dalam air atau suatu zat cair lainnya
3.       mati lemas atau tenggelam,
4.       terasing karena bencana dari luar yang tiba-tiba, yang ditimbulkan karena kecelakaan kapal laut, pendaratan darurat dan jatuhnya pesawat terbang, tetapi hanya sejauh sebagai akibat dari kelaparan, kehausan atau kehilangan tenaga
Jaminan Polis Kecelakaan Diri (personal Accident)
1.       Santunan Kematian (Accidental Death)
2.       Santunan Cacat Tetap Keseluruhan (Permanent Total Disablement)
3.       Santunan Cacat Tetap Sebagian (Temporary Total Disablement)
4.       Biaya Perawatan atau Pengobatan (Medical expenses)
Ayo…! Sayangi Jiwa, Sayangi Keluarga Anda dengan Asuransi Kecelakaan Diri.
IMAM MUSJAB
Tel: +628128079130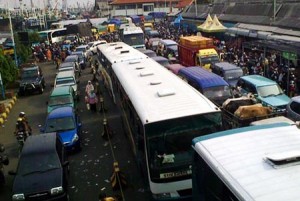 About the Author
Write a Comment
Gravatars are small images that can show your personality. You can get your gravatar for free today!