23 Berkas kecelakaan kapal dilimpahkan ke Mahkamah Pelayaran
Monday, August 24, 2009, 12:27
JAKARTA: Direktorat Jenderal Perhubungan Laut Departemen Perhubungan pada Januari-Agustus 2009 melimpahkan 23 berkas kasus kecelakaan kapal kepada Mahkamah Pelayaran untuk persidangan di instansi penegak hukum keselamatan pelayaran itu.
Ketua Mahkamah Pelayaran (MP) Tjahyo Wilis Geriliyanto mengatakan 23 berkas kasus itu telah diterima instansinya yang merupakan tindak lanjut proses berkas peristiwa kecelakaan kapal yang terjadi selama kurun waktu 2008-2009.
"Berkasnya sudah kami terima dan segera akan dijadwalkan proses persidangan untuk diputuskan," ujarnya kepada Bisnis kemarin.
Berkas kecelakaan kapal yang sudah disampaikan kepada MP itu di antaranya kasus kecelakaan KM Bangka Jaya Ekspres yang tenggelam di perairan Tanjung Berikat, Kepulauan Bangka Belitung, pada 14 Januari 2009, tenggelamnya KM Pulau Nanas di Selat Bangka pada 30 September 2008, dan TK SBS-09 milik PT Palu Rigtom yang tenggelam di Selat Makassar pada 25 Agustus 2008.
Selan itu, KM Diana II tenggelam di kolam bandar Pelabuhan Sampit pada 26 November 2008, KM Teratai Prima tenggelam di perairan Majene pada 11 Januari 2009, dan KM Amukti Palapa milik Dephub yang kandas di Karang Tembaga Selat Sapudi pada 22 Oktober 2008.
Selain itu, terbakarnya KM Mandiri Nusantara milik PT Prima Vista di Kepulauan Karamean, Tanjung Selatan, Banjarmasin, pada 30 Mei 2009 dan terbakarnya KM Lautan Megah pada 1 Juni 2009 di perairan Pulau Pisang, Padang.
Gerilyanto mengatakan selama tahun ini instansinya telah menyidangkan dan memutus 20 kasus kecelakaan kapal. "Kami hanya berwenang memberikan sanksi profesi kepada awak kapal yang tersangkut kasus kecelakaan tersebut dengan mencabut sertifikasi kompetensi profesi pelautnya," katanya. (k1)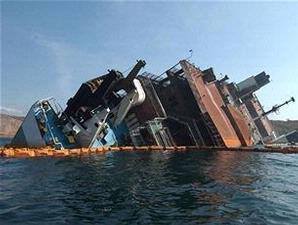 About the Author
One Comment on "23 Berkas kecelakaan kapal dilimpahkan ke Mahkamah Pelayaran"
Write a Comment
Gravatars are small images that can show your personality. You can get your gravatar for free today!