Undang-Undang Perlindungan Konsumen baru di Thailand
Wednesday, March 11, 2009, 15:11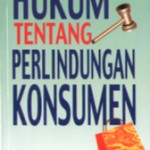 Thailand: Klaim product liability di Thailand selama ini adalah berdasarkan Undang-Undang Perlindungan Konsumen serta Hukum Perdata dan Hukum Dagang. mengingat  undang-undang tersebut dinilai tidak lagi memadai untuk melindungi konsumen yang menderita kerugian dan juga untuk menghalangi penjualan produk-produk yang tidak aman, pada bulan Desember 2007 pihak legislative Thailand menetapkan undang-undang baru yaitu Product Liability Act BE 2551 (2008) yang akan mulai efektif 20 Februari 2009
 
Undang-undang baru ini memberikan pengaturan tanggung jawab yang ketat untuk operator. Operator didefinisikan sebagai orang yang memproduksi, menjual, outsources, atau importir produk yang rusak. penjual yang tidak dapat mengidentifikasi para produsen, importir atau agen outsourcing, atau orang yang menggunakan nama dagang, atau logo atau menunjukkan cara lainnya yang menyebabkan orang untuk mempertimbangkan dia sebagai produsen, importir atau agen outsourcing harus memikul tanggung jawab seperti layaknya Produsen, terlepas apakah kelalaian terjadi dalam proses manufaktur atau dalam hal penjualan.

Undang-undang mendefinisikan tiga jenis cacat yaitu cacat produksi – manufacturing defects (bila produk menyimpang dari desain atau spesifikasi yang diinginkan); cacat desain – design defects (bila desain produk menjadi tidak aman untuk digunakan); dan cacat peringatan – warning defects (bila tidak ada peringatan atau informasi mengenai produk yang diberikan, bila peringatan atau bila tidak terdapat informasi yang wajar mengenai sifat produk atau cara penggunaan).
 
Konsumen yang dirugikan hanya perlu membuktikan bahwa dia menderita kerusakan dari cedera sewaktu menggunakan produk dengan cara yang wajar.  Ia tidak perlu membuktikan bahwa kerusakan itu adalah akibat dari perbuatan dari operator yang terlibat. Tanggung jawab dari operator tidak dapat dibebaskan atau dibatasi. Jika pengadilan menemukan suatu operator bertanggung jawab, dalam kondisi tertentu, maka ganti rugi atau kompensasi untuk konsumen yang dirugikan akan diberikan. hal ini belum tersedia di bawah tradisional tort atau undang-undang sebelumnya.
Operator tidak akan bertanggung jawab apabila ia dapat membuktikan bahwa produk tersebut tidak cacat, dan apabila kerusakan tsb yang disebabkan oleh konsumen sendiri baik cara penggunaan atau penyimpana produk yang keliru. Produsen komponen atau spare parts tidak akan bertanggung jawab, jika mereka dapat membuktikan bahwa kerusakan tsb disebabkan oleh desain atau spesifikasi akhir dari produk.
 
Dengan pelaksanaan Undang-undang yang kurang dari satu tahun itu, operator harus mengevaluasi dan meninjau produksi dan proses kualitas kontrol atas produk-produk yang dihasilkannya. Mereka harus menilai litigasi resiko dan biaya, dan, di atas semua, mereka harus mempertimbangkan membeli Product Liability Insurance.
Source: Bangkok Post, 11 April 2008
Asian Casualty Report 10th Edition June 2008 – Gen Re
Picture: Google
About the Author
Write a Comment
Gravatars are small images that can show your personality. You can get your gravatar for free today!