Harga Reasuransi Bencana Naik 35%
Saturday, December 17, 2011, 14:51
Perusahaan-perusahaan yang menyelenggarakan bisnis perlindungan asuransi bencana (catastrophic) menghadapi permintaan kenaikan harga sebesar 20%-35% dari perusahaan-perusahaan reasuransi internasional menyusul bencana besar yang terjadi di beberapa negara pada tahun ini.
Direktur PT Sompo Japan Insurance Indonesia Erixon Hutapea mengatakan perusahaan-perusahaan reasuransi banyak mengalami kerugian setelah kejadian gempa New Zealand, gempa dan tsunami Jepang, serta banjir Thailand pada tahun ini.
Dia menuturkan saat ini ada perusahaan reasuransi yang tidak melanjutkan bisnis untuk perlindungan asuransi bencana dan gempa bumi. Bahkan ada juga yang tidak mau meraih bisnis properti di Asia menyusul kejadian-kejadian tersebut.
Hal itu, lanjutnya, menyebabkan kapasitas reasuransi untuk menampung risiko bencana dan gempa bumi semakin berkurang. Padahal kapasitas tersebut relatif tidak terlalu terpengaruh sebelum terjadi gempa dan tsunami Jepang.
Dia menuturkan berbagai hal tersebut di atas menjadi faktor pemicu perusahaan reasuransi menaikkan harga reasuransi untuk tahun depan.
"Saat ini kami sedang melakukan negosiasi renewal treaty untuk kontrak setahun ke depan dan mendapati mereka [perusahaan reasuransi] ingin menaikkan premi reasuransi hingga 20%-35%. Kalau saya memperkirakan bahkan mungkin ada yang minta kenaikan 40%. Ini akan efektif mulai terasa sejak Januari," katanya di sela-sela acara Seminar Gempa Bumi, Dampaknya dan Pemulihan Usaha Akibat Gempa Bumi hari ini.
Selanjutnya baca di:
http://www.bisnis.com/articles/harga-reasuransi-bencana-naik-35-percent
Munich Re, perusahaan reasuransi terbesar di dunia, mengungkapkan sebagian besar dari 1,5 miliar euro atau sekitar US$2 miliar total klaim bersih yang terkait dengan gempa bumi dan tsunami Jepang pada Maret berasal dari penutupan komersial yang di antaranya mencakup asuransi gangguan bisnis.
Adapun kerugian tertanggung akibat banjir Thailand yang mengganggu produksi pabrik-pabrik di Jepang dapat mencapai US$11 miliar.
Jochen Koerner, anggota dewan eksekutif pada perusahaan asuransi Marsh & McLennan Co, mengatakan bencana besar pada tahun ini meningkatkan klaim dan merusak asumsi risiko.
Swiss Re, reasuransi kedua terbesar di dunia, pekan ini memperkirakan klaim tertanggung akibat banjir Thailand mencapai US$600 juta. Munich Re memperkirakan klaim bersih akibat banjir mencapai 500 miliar euro sebelum pajak. (Ano/Bsi)
Selanjutnya baca di:
http://www.bisnis.com/articles/banyak-bencana-asuransi-bersiap-naikkan-harga
Komentar : Rupanya pasar property memasuki siklus "hard market" dan rate bakan naik, tidak bias lagi main Net Rate apalagi hanya main di level "EQ" Rate…hahahaha…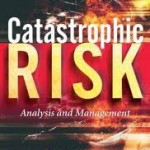 About the Author
Write a Comment
Gravatars are small images that can show your personality. You can get your gravatar for free today!